---
We are a small Alpaca Farm with a Big Mission
Alpacas… We are a small alpaca farm, more like a hobby farm, located an hour North of Edmonton. On our acreage, we raise alpacas for their fiber and offer beautiful local made and fair trade imported alpaca products in our online store. What does alpaca fiber get used for? So many things! Blankets, scarves, dryer balls, sweaters, knitting wool… and alpaca socks are always a Canadian winter favorite!!
Alpaca apparel is sustainable and hypoallergenic! It is known to be warmer than sheep's wool and not itchy as alpaca fiber does not contain lanolin.
Why do we love Alpacas?
For so many reasons! Not only are the the coolest animals to sit and watch, they are environmentally friendly and sustainable! The alpaca truly keeps on giving. Every year, we harvest their fiber which in turn gets made into yarn! The yarn, is environmentally friendly and is processed & spun right here in Alberta! They're waste is the best fertilizer for your garden and their footprints do not leave a mark meaning, they are not harmful to the earth in our alpaca enclosures.
We raise our alpacas for their Fiber, also called fleece. The alpacas are shorn once a year which we call the harvesting process. From the raw material, comes beautiful yarn and clothing! The raw fiber gets processed by a local fiber mill right here in Alberta!
---
Did you know?
We have 13 beautiful Alpacas that would love for you to come visit!!
Book a private tour OR a PICNIC (seasonal) OR a Hot Coco (seasonal) & Sweet Treats Experience!!
*** Depending on the time of year, offerings will either be a charcuterie picnic or Hot Coco & Sweet Treats.
Spend some time being with these beautiful animals, take time learning about them and maybe even feeding the Alpacas.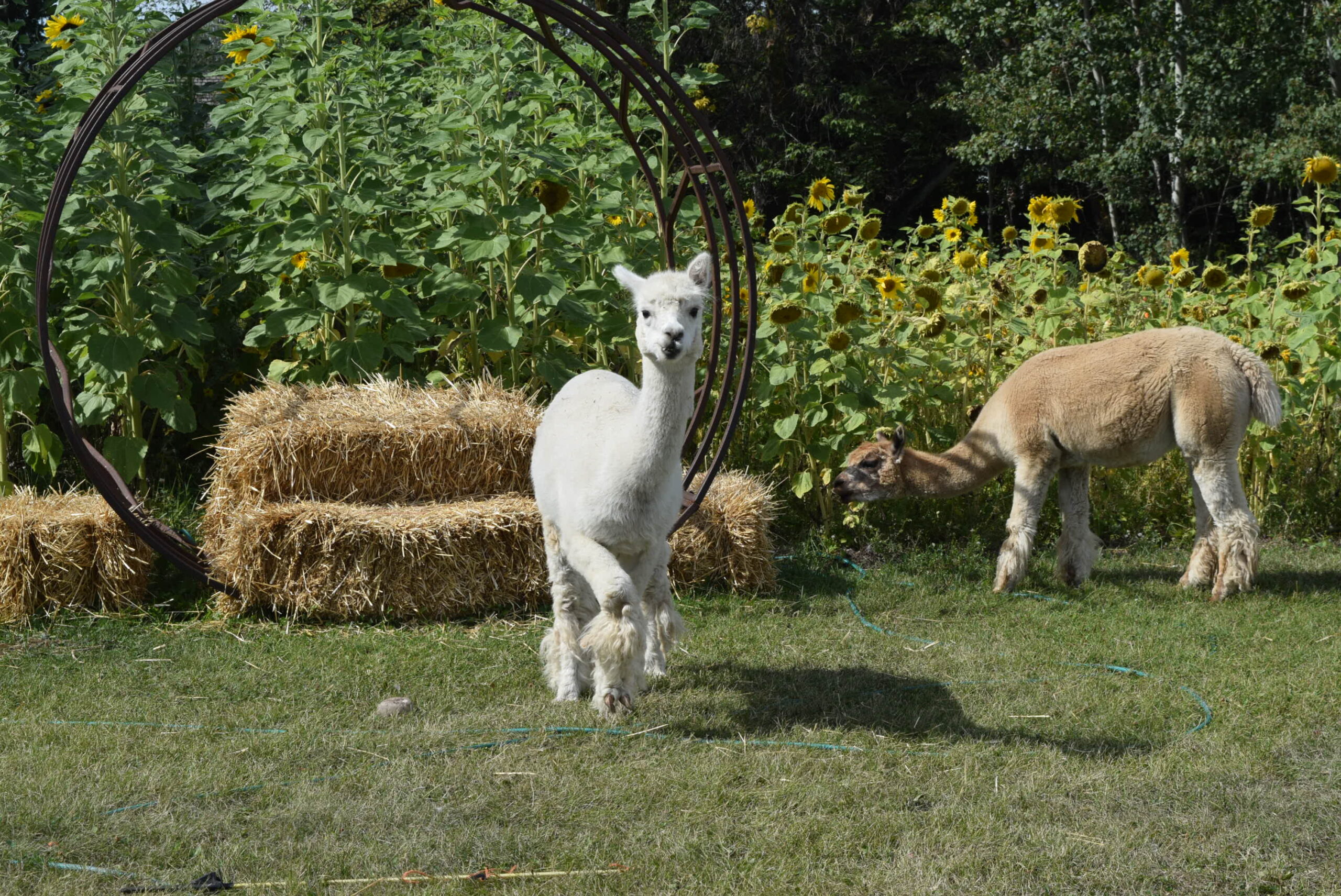 Alpaca Experiences
---

Alpaca Picnic!
Come for a visit, spend some time with our alpacas up close and personal. We make sure you have a box full of goodies to snack on as you simply sit back and enjoy the views.
Available July – December
About this experience:
A picnic date you will never forget!
Duration: up to 60 minutes:
2 people – $50
4 people – $75
6 people – $100
*** please notify us of any food allergies ***
About this experience
Join our beautiful alpacas for a picnic inside their pasture.
A picnic table will be all set up for you.
All you need to bring, is you and… be sure to dress for the outdoor elements!
Enjoy the views and your own entertainment as the alpacas roam or come to greet you during your stay.
Also included, are some bits for you to feed the alpacas!
*please do not feed them anything other than the bits provided*
And, of course, this experience will have a little keepsake for you. It's a perfect way to experience Alpacas and a slice of the country.
This experience is limited in availability and only available on select weekends & times.
Please respect our alpaca's space and their well being – absolutely no running in the alpaca enclosure.
Dogs and alpacas do not get along.
As much as we love our fur babies, for your safety and the alpacas safety, please leave your pets at home.

This experience is limited in availability.
Please respect our alpaca's space and their well being – absolutely no running in the alpaca enclosure. Alpacas do not like dogs, so as much as they would like to accompany you, for the safety of you and of our Alpacas, we ask that you do not bring them for this experience.
fill out the contact form at the bottom of the page
Come visit the Alpacas!
Not into having a picnic? No problem! Book a short tour instead!

Cost is $10 per person.
Admission is always free for kids under the age of 2!!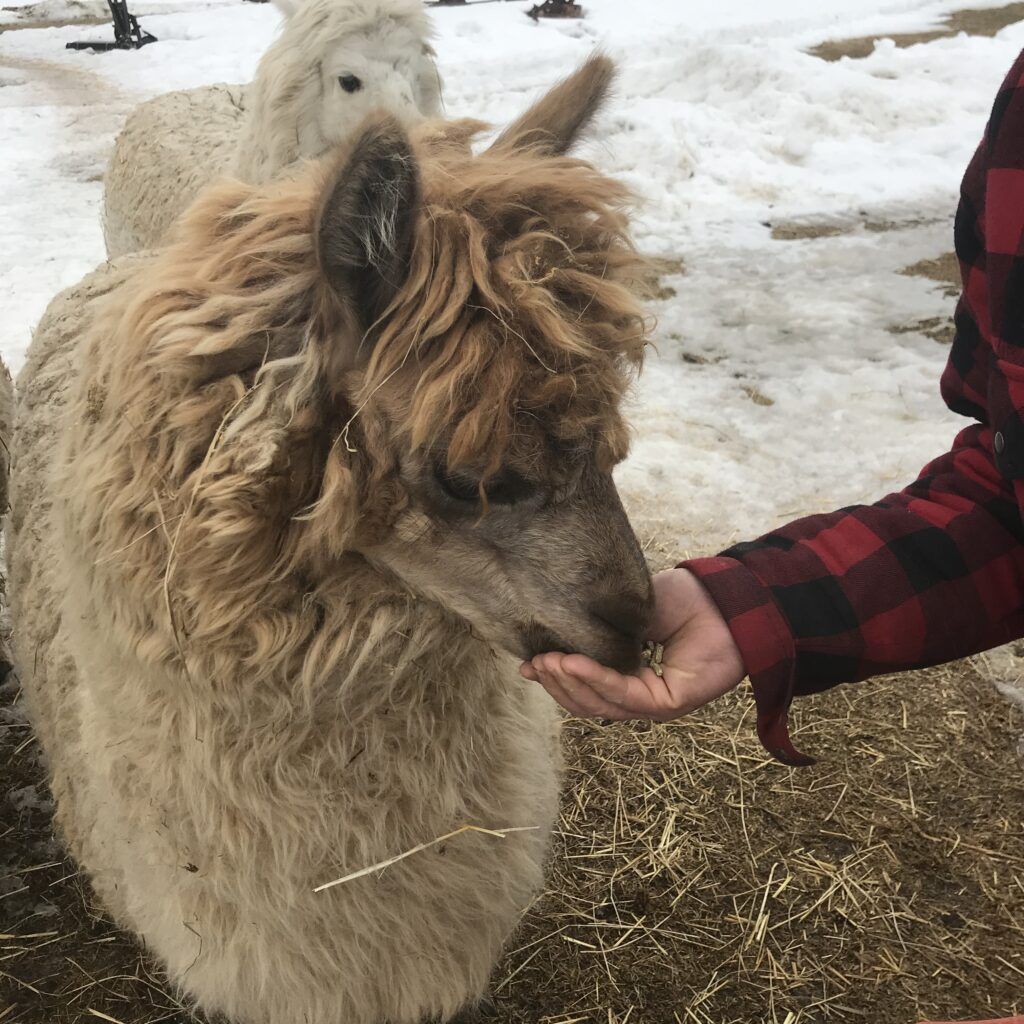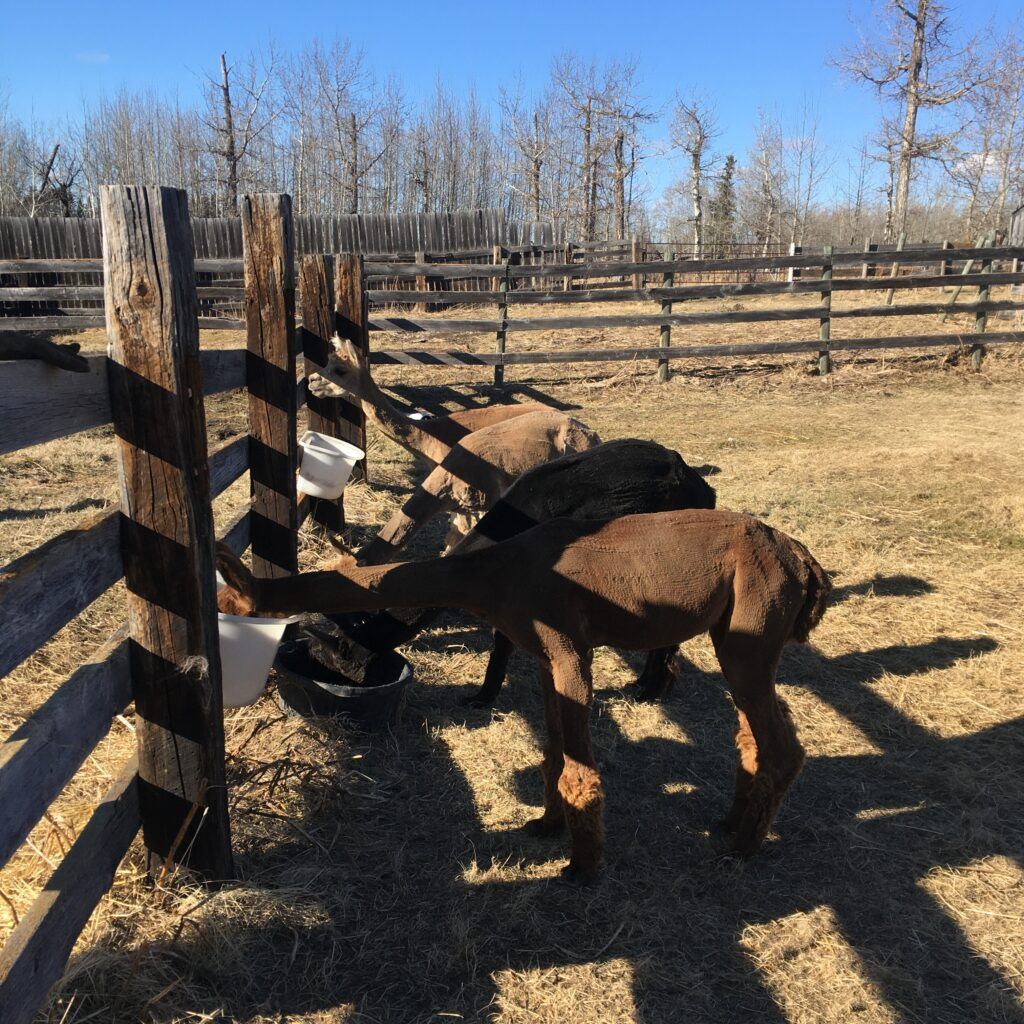 Fill in the form below to BOOK an ALPACA EXPERIENCE